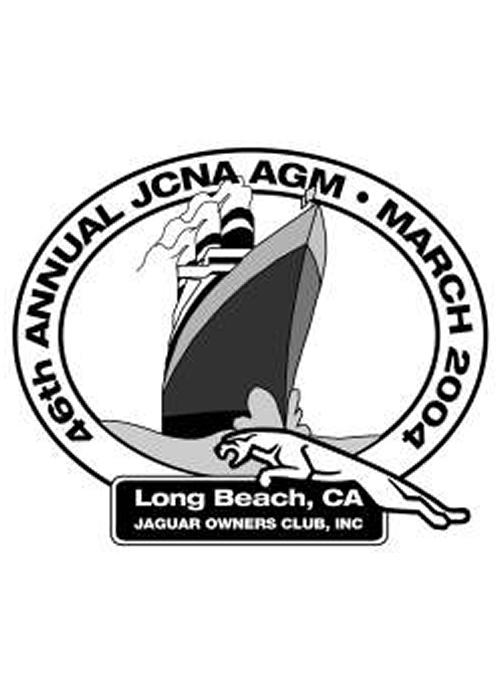 Date: Mar, 11 2004 Mar, 14 2004
Event Details
The 2004 JCNA Annual General Meeting was hosted by the Jaguar Owners Clubs of Los Angeles from Thursday March 11th to Sunday March 14th aboard the HMS Queen Mary in Long Beach Harbor.
See links in the sidebar for articles, pictures, etc... Official minutes will be posted when available although you can view what was approved or rejected in the proposal list on this page.
If you have pictures you would like to share, please upload them in the Image Gallery!
- New JCNA Executive Committee -
President : Bill Streitenberger
Vice-President : Barbara Grayson
Elected Member : Lisa Hendrix
Note: Steve Averill was elected Secretary pro tem and as such is not on the Executive Committee.
- 2003 JCNA Awards -
Andrew Whyte Service Award: Karen Miller 
Dealer of the year Award: Jaguar of Oklahoma City
Fred Horner Award: Bill Streitenberger, Jaguar Owners Club of Los Angeles
Karen Miller Award - Editor of the Year: Pascal Gademer, South Florida Jaguar Club
Best Website: Rob Hazlehurst., Rocky Mountain Jaguar Club
Note: 2005 AGM to be hosted by the Jaguar Club of Florida in Orlando FL